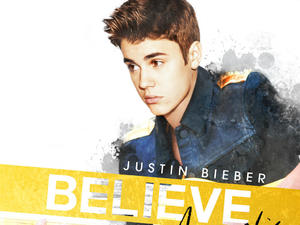 Having one of the biggest albums of the year with
Believe,
the album was heavily laden with production, bass and Nicki Minaj so Bieber did what Bieber did originally (and best) and took the production away and released the songs on the album as acoustic guitar with his vocals, no effects and showing his fans and nay sayers just what a talent he is.
His fans may have matured and fallen in love with the party hard Believe album, but this version of it is so rich and raw it will not only please his current fans but should usher in some new ones as well.
That being said it is not all perfection, the acoustic version of his first single
Boyfriend
sounds empty and hollow without all the extra bits (whale moans included!) this is definitely something that should have been looked at before slapping it on, but then you take the Nicki Minaj infused
Beauty & A Beat
surely that wouldn't work as without Nicki and that hot beat? Surprisingly so it does, slowed down and stripped back it serves as a love song with actual lyrics worth hearing.
This is not just a repackaged version of his album, it also features 2 unreleased songs
I Would
is a bright and colourful pop song that is reminiscent of Chris Brown's earlier work and should serve as a great track on any Valentine's Day playlist. It is a massive break from the sexualized content on Believe and definitely adds to the syrrupy sweet feel to the album.
The second new track
Yellow Raincoat
is dripping with digs at his ex-girlfriend Selena Gomez, the melancholy tune is unlike anything we have heard from the Biebs before and is very reminiscent of Justin Timberlake's
Cry Me A River
.
The best thing about this album in a generation of tall poppy, armchair critics, no-one can say that Bieber cannot sing or is not a talented performer. He many appeal to the 15 year old masses and send them swooning, but there is definite talent there and Believe acoustic only confirms this and while not a completely perfect album, it is definitely worth checking out.
Review by Alaisdair "Arrow" Dewar.